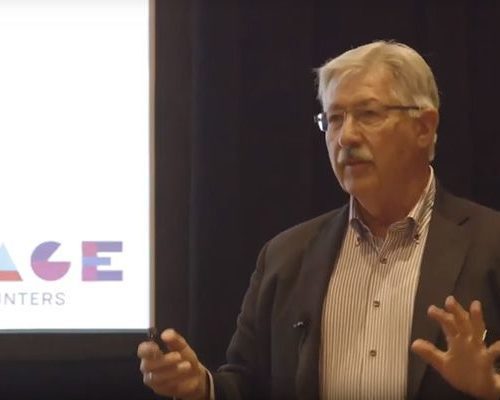 Nov Omana provides HR Technology, Human Resources programs, and Business consulting, using innovative technology to solve business needs, and partnering with other small businesses with specialty skills in Human Resources and technology to create a deep knowledge community of services. Collective HR Solutions has delivered successful engagements around:
Business Requirements generation
Vendor evaluation and selection
Implementation of vendor packages
Data Management policies, data integrity, and processes
Business Process re-engineering for efficiencies and productivity
Merger or consolidation of vendor systems
Technical infrastructure strategy and design
Experience in the HR Technology arena for over 40 years
Assisted numerous companies in structuring their HR technology strategy and systems
Known for his thought leadership and understanding of combining and leveraging technology
Strong knowledge of the vendor community surrounding HR technology
Reputation for "connecting the dots" between technologies to create new solutions and solve business problems
Frequent keynote presenter, moderator, or contributor for HR associations' presentations, conferences and webinars
Often sought by media for opinions on the industry in general and for insight on technology trends
Collective HR Solutions, Inc. (founded in 2004) – CEO/Founder – a HR technology consultancy
Twitter handle – #HRTECHXPRT
Chairman of the Technology Review Council
Board member on several HR related organizations
Advisory member of DISRUPTHR – San Francisco
Advisor to MapHR
Board service:
Advisor to the Oracle HR User Group Board (OHUG) 2007 – present
International Human Resources Information Management (IHRIM) Board of Directors (Chairman, Board of Director roles) – 1999 – 2014, 2019-present
Next Concept HR Association (formerly NCHRA.org) Board of Directors – 2015 – 2017
CollabWorks Talent Leadership Team
Human Resources Outsourcing Association Board (HROA) 1998 – 2000
Peninsula Humane Society/SPCA Board (Chairman) 2001 – 2007
Nov also is a certified Human Resources Information Professional, HRIP, since 2010 and winner of the prestigious IHRIM Summit award.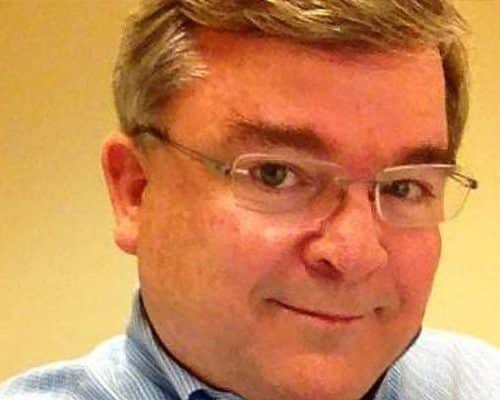 Mike Benson is a certified SPHR with twenty-five years of experience helping companies leverage the best from their human capital assets and HR technology. Assumed progressively broadening and diverse roles in global operations and technology, talent management, and cost-effective HR services. Experienced in Fortune 50, major consultancies, and entrepreneurial businesses. Member of executive teams that developed organizational goals, determined human capital capabilities, and created practices that made those capabilities come to life.
Currently managing operations and technology solutions supporting Competencies, Performance Management and Career Development for a large energy company
Counsel senior leaders on identification of critical roles and required competencies
Organized and ran Program Office operations overseeing IT transformation initiatives
Developed HR measures, balanced scorecards, and key performance indicators
Established governance discipline for capital investment decisions
Vendor management – selection, oversight, management
Specialties: Leveraging HR technology to effect major change, revamped and turned around operations, overhauled vendor relationships, skilled at outsourcing, talent management (workforce planning, staffing, leadership development, succession planning, collaboration and social media technologies, and analytics), experienced with regulatory agencies, consulting and manufacturing experience.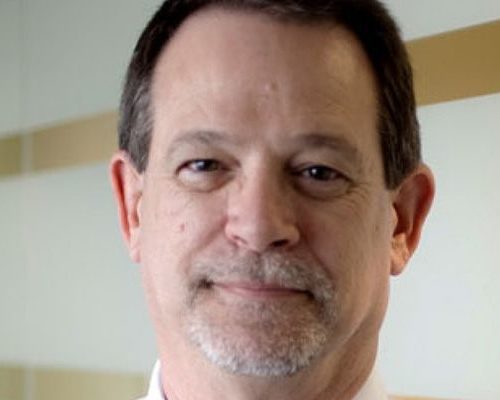 Paul Sheirich is a goal oriented leader with a background that includes extensive consulting, development, implementation, and support services for a variety of applications, including most recently with NuView, PeopleSoft, EpicHR, Workday, and SalesForce.com, and has worked in a variety of industries including outsourcing, government, transportation, education, and non-profit.
Paul has extensive PeopleSoft experience leading the application development team at TriNet, a Professional Employer Organization (PEO) in San Leandro, California, where he helped grow the company from under 2,000 serviced employees to over 120,000 over a 13 year period. He was responsible for the implementation, enhancement, and maintenance of all their PeopleSoft applications supporting the business, providing Finance, Human Capital Management, Benefits, Payroll, Customer Relations Management (CRM), and Enterprise Portal.
Paul also led the effort that brought Business Intelligence Dashboarding and Reporting with Cognos to TriNet and their customers. Today, dashboards are available internally to provide management and individual contributors with views into the business that help in the decision making process internally, and to effectively support the customer. Customers also have access to their data through the customer portal with dashboards and adhoc query capabilities built through the use of the IBM/Cognos SDK.
Prior to joining TriNet Paul ran his own business providing consulting, application development, sales, and support services to a wide variety of businesses for thirteen years, and spent ten years in the airline industry working on aircraft inventory, maintenance, purchasing, payroll, HR, and flight tracking applications.
After leaving TriNet in 2010, Paul provided HCM consulting and project management for a variety of clients and is currently leading the UCPath project with the University of California, Irvine. The UCPath project is the largest shared service effort in higher education nationwide. When it is fully functional, UCPath will serve 190,000 UC employees across ten campuses, five medical centers, and other University facilities. Paul joined UC Irvine after nearly two years in the Office of the President where he coordinated and monitored the individual workstream project plans for overall project reporting, provided planning and leadership for wave 2 and 3 engagement, developed risk and issues management processes for the project, developed the project performance metrics plan, and provided project management for individual projects and site implementations.
Paul is an accomplished speaker, having presented a variety of topics at Oracle Open World, Collaborate!, Cognos User Group – San Francisco, Channel Partners, LANDA, San Leandro Chamber of Commerce, and TriNet Corporate All Staff meetings.
Paul has a BA in Business Management from Saint Mary's College in Moraga, and has a passion for football and soccer (a part owner of the San Francisco Seals amateur team), photography, and great customer service.
SPECIALTIES
Strategic Planning
Business Requirements
Application Conceptual Design through Deployment and Support
Department SDLC
Human Resource Outsourcing Services
PeopleSoft HCM, Payroll, Benefits
PeopleSoft Financial Applications
PeopleSoft CRM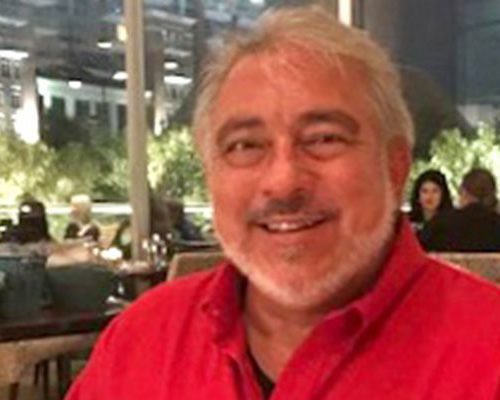 Voice-over talent Nicholas Omana has been making his living doing voice-overs for nearly 30 years in Los Angeles. His talents have been heard on commercials for Bank of America, Butterball, Clorox, Dole, Excedrin, GMC Truck, L.L. Bean, National Association of Realtors, SBC, Oregon Lottery, Southwest Airlines, and Laser Eye Center, and has voiced numerous commercials for Armed Forces Radio. Nick has been the live announcer for NBC's Last Comic Standing and The Marriage Ref; he has done T.V. promos for CBS, Fox Cable Net, and the WB, as well as syndicated shows like Judge Joe Brown. Nick has created hundreds of character voices for Disney, Hanna-Barbera, and Warner Brothers, including shows like Smurfs, Teenage Mutant Ninja Turtles, Winnie the Pooh, Duck Tales, Captain Planet, plus voiced characters for games such as World of Warcraft, X-Men, James Bond: Golden Eye 2, Enter the Matrix, Xena: Warrior Princess, Cyberswine, Gravity Angels, and Popeye. Nick also has a talent for barking like a dog, which can be heard in the Electronic Arts Sims Pet 3 release. You may have heard him narrating "True Hollywood Stories" and "Celebrity Profiles" for E Entertainment Television. And if you watch infomercials, you might recognize his voice from Bowflex, Air Core, Larry North's Great North American Slimdown, or the Kick Butts Stop Smoking program to name a few.
Nick is also an accomplished producer/director/writer in the commercial field as well as in animation. Since 7-7-07, Nick has thoroughly enjoyed performing stand-up comedy at The Improv, The Comedy Store, and other clubs in the western states.
Nick also makes on heck of a margarita, too!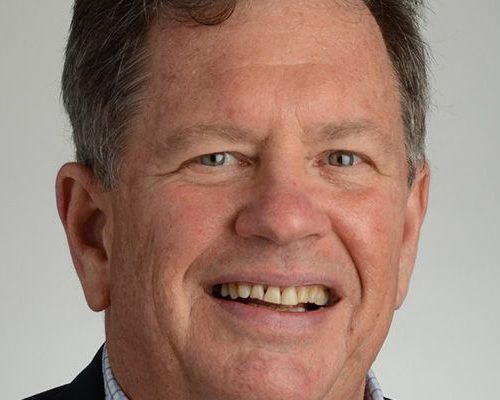 Bruce Walton is the principal at Walton & Associates, a consulting firm providing services in learning, talent management and human resource strategy. Representative work and projects include:
Developing 2-day certification programs for the Human Capital Institute (HCI) in the areas of Strategic Workforce Planning and Strategic Talent Acquisition
Teaching the HCI strategic workforce planning certification program to the workforce planning teams at the following organizations: Kaiser Permanente, Blue Cross/Blue Shield of Michigan, Newell Rubbermaid, Perrigo and Kelly Services
Providing strategic workforce planning services to the Department of Homeland Security, SAIC and the Girl Scouts of America
Serving as an adjunct professor at Brandman University and teaching courses in their human resources master's degree program
Serving as a course leader at the American Management Association for courses in strategic planning and leadership development
Developing and delivering custom training and development interventions across a wide range of companies and industries
Serving as a pro bon account manager for the Taproot Foundation – an organization that provides service grants to non-profit organizations
Prior to founding Walton & Associates, Bruce spent over 15 years in HR consulting, most recently as a Senior Advisor at TPI and prior to that as a Senior Consultant at Watson Wyatt & Company. Before joining Watson Wyatt, Bruce spent 12 years with NETg-Spectrum, a distance-learning company, first as an instructional designer / project manager and ultimately as a Vice President – Application Development, responsible for managing the firm's product development functions and consulting operations.
Bruce holds a Bachelor of Arts from Dickinson College, Carlisle, PA as well as a Master of Education (Ed.M.) and Doctor of Education (Ed.D.), both from Boston University.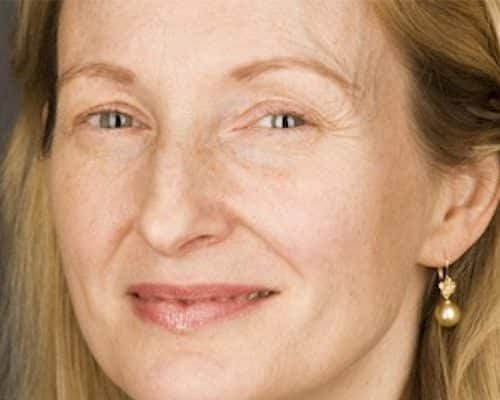 A technology strategist with a broad background in B2B collaboration technologies, product innovation and growth strategy, Jennifer Naylor has consulted on a range of strategic areas from board governance to business development to product innovation and launch. A trusted advisor to many executives, she has worked on a broad range of projects, lending an unorthodox approach to business development, risk management and growth.
In her role as an operations executive charged with innovating and expanding client services at The Center for Board Excellence, Jennifer complemented an executive team committed to good governance for publicly-traded and private companies and not-for-profits. Within her portfolio was the company's development of board-level solutions and training in cybersecurity and data risk, expertise that she brings into her current consulting portfolio.
Former managing director of US-based Golden Seeds, Jennifer led the Internet Businesses Sector group that acted as the vanguard for the angel group's deal pipeline and conducted due diligence for high-growth technology companies. She continues to advise entrepreneurs on funding and positioning.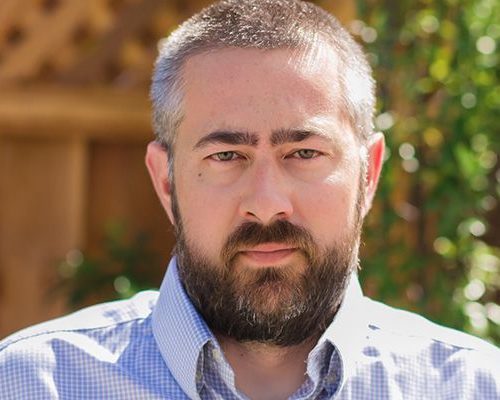 Jason Omana is the store manager of Bianchini's Market, an independently owned company with operations in Portola Valley and San Carlos, California, catering to a specialty and upscale market.
Mr. Omana joined Bianchini's in 1990 and has been in management positions since 2001. Aside from running the daily operations of the Portola Valley location, Mr. Omana's responsibilities include establishing and maintaining relationships and contracts with vendors, ensuring HR and Union compliance, and the creation and implementation of strategic initiatives to increase market share.
Most recently, Mr. Omana facilitated the integration of a mobile-based home delivery service which has increased sales by 5%.
He is currently completing his degree in Human Resources Management.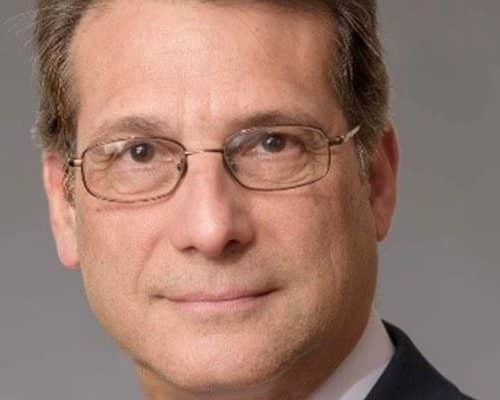 Roy Altman is founder/CEO of Peopleserv, a software/services company. Previously, he was Manager of HRIS Analytics and Architecture at Memorial Sloan Kettering Cancer Center. Over a multifaceted career, Roy has a history of delivering ROI to well-known companies in several industry sectors and is the creator of multiple commercial software products. He has co-authored five books on Business Process Management (BPM), and published articles in IHRIM Workforce Solutions Review and The Saturday Evening Post. Altman has presented at several HR and BPM industry and academic conferences. He is on the faculty of NYU's new MS in Human Capital Analytics and Technology program, and has also taught at Columbia University and Baruch College. Altman serves on the editorial committee of IHRIM Workforce Solutions Review magazine.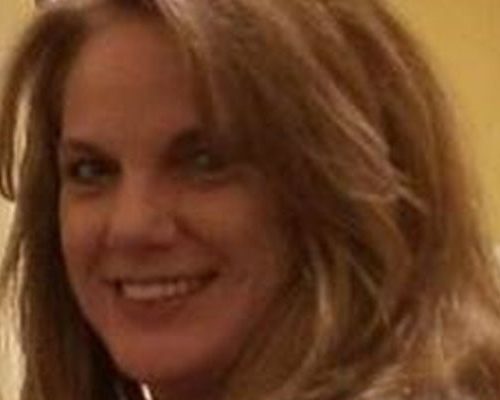 Amanda Shelton, HRIP is known for her passion in helping organizations work smarter, not harder. She also enjoys the challenge of never saying "No" but saying "HOW" while investing time in ways the systems can work more efficiently.
She earned her BA Business Administration at Montreat College, Montreat NC while later earning many additional certifications including her Six Sigma Green Belt during 20 plus years as an HRIS Manager. With experience in both domestic and international, she has most often worked within organizations of 1,500 to 15,000 employees in the industries of Service, Education and Manufacturing.
Amanda enjoys strategic thinking, project planning and hands on implementation helping companies realize the value of their system selection.
Most recently, Amanda has led a local manufacturer thru the implementation of Ultimate's HR, Payroll and Time/Attendance system alongside with the implementation of Cornerstone's Learning & Performance.
Specific areas of interest include:
Leading Systems Implementations to help organizations realize the value of their newly purchased technology solution. (system agnostic)
Data Conversion
Process Documentation
Process Efficiency
Analytics
Data integrity
Data Conversion
Vendor Relationships (Repair, Maintenance)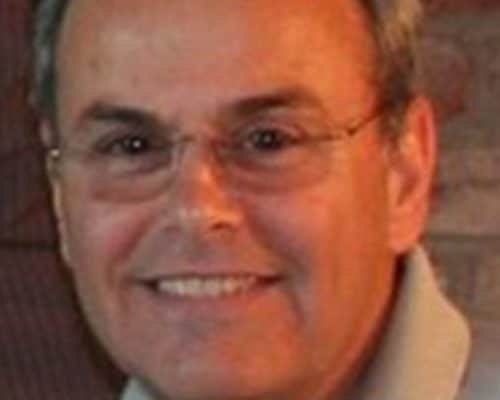 Dan has been in the high tech industry since 1970. He joined HP in 1975 and held various positions in R&D, Field support, Technical Support, Marketing, Consulting, Telecom, Sales Support, and Human Resources. In 2005, Dan joined HR at HP to help drive transformation and cost reduction of the workforce and service delivery model.
As the VP of Global Delivery at HPs corporate HR organization, Dan led a team consisting of 300+ HR professionals and an extended team of 400+ offshore HR employees. His organization was responsible for the delivery of HR services to over 320,000 HP employees.
Since retiring from HP, Dan has been busy consulting companies on business optimization, operational success and business development.
Dan is the founder and CEO of MapHR, a technology hub and market place for HR solutions and services.
In his spare time Dan enjoys photography, nature, and spending time with his family.
Dan's Advisory Board experience includes: OverX, Right Order, Talentology, Workzeit and Talent Circles. Dan also served as a Board Member at Pro Career Management.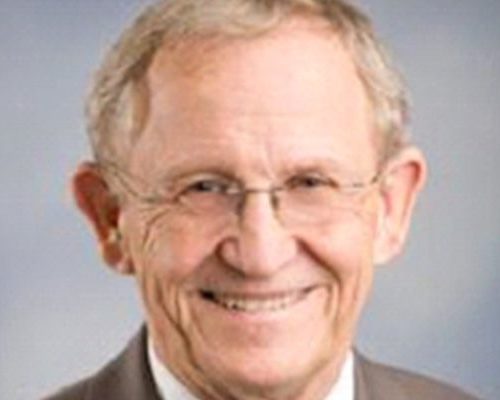 Ken McCollum is the former Vice President, Human Resources for NorthBay Healthcare, an independent, privately held, not-for–profit acute care hospital system based in Fairfield, California. During his tenure at NorthBay, Ken initiated and led numerous very successful HR technology modernization projects, including a comprehensive system-wide state-of-the art talent management system.
Ken has more than 40 years of management and executive leadership experience in human resource program development and administration, human resource systems consulting, and talent management. Ken is passionate about bringing cutting edge technology to bear to help organizations meet their existing and future workforce needs. Ken is also a strong proponent of lean management.
Ken holds a bachelor's degree in political science from the University of California, Riverside, and attended graduate school in Public Administration at the University of Southern California in Los Angeles, California.
He is currently a member of ASHHRA and SHRM and has served on the Boards of Directors of numerous other professional and community groups over the course of his career. He has been very engaged over the years in human resources professional development program and activities. Most recently, Ken was a member of the California Hospital Association's, statewide Human Resources Committee, a group of senior HR leaders serving as advisors to the association on HR matters.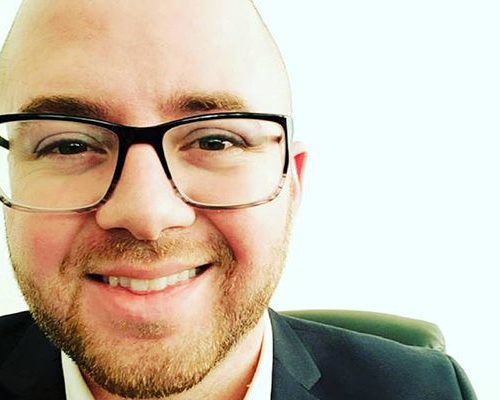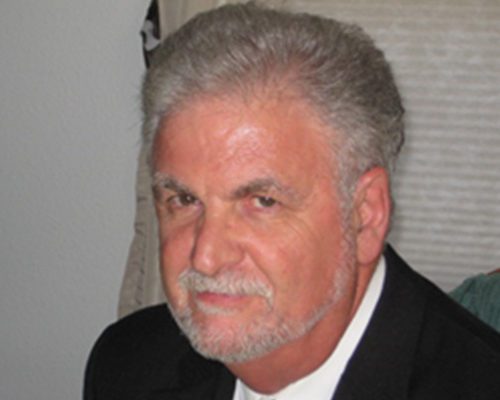 IT and operations executive with extensive experience in companies including IBM, Accenture, ProBusiness, and ADP. Managed organizations of 300 people with budget responsibilities over $75M. Led operations and IT organizations building and directing start up services and solutions in Business Processing Outsourcing (BPO) and shared service solutions globally. Expertise includes strong management and P&L delivery combined with expert business, systems and project management capabilities to deliver multi-million-dollar revenue and profit growth within highly competitive markets. Primary focus on the delivery and transformation of a full range of HR and financial services including payroll, benefits, document management and retention, data management, compliance, client service, and employee data management.
Strategic Planning • Business Process Improvement & Transformation • Vendor Management • Leadership • Communication • Project Management • Operational Standardization • Transition Planning & Execution • Disaster Recovery • Corporate Development • Payroll & Benefits • Security